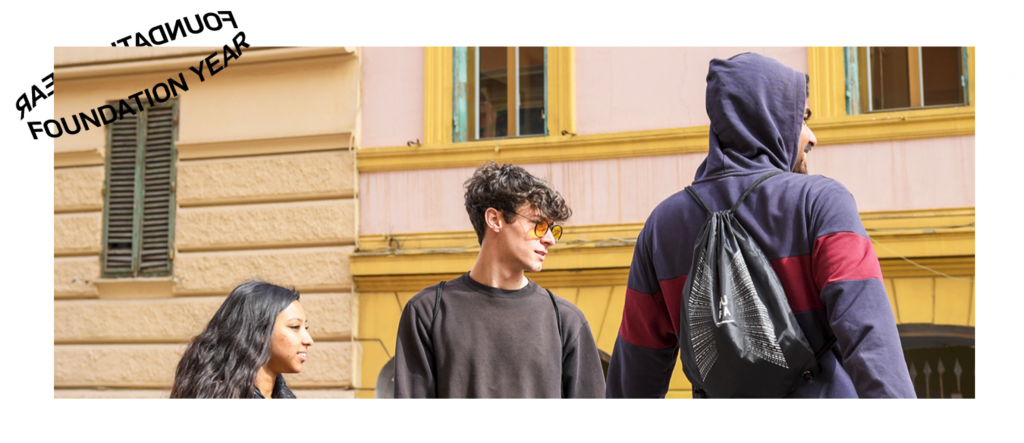 Thanks to this educational program, foreign students with 11 years of schooling will be able to integrate the minimum prerequisite of the 12 years of schooling required to access the University system, and learn the basic subjects required to develop of the required knowledge in the artistic, audiovisual, multimedia and design field. Participants will also be able to learn about RUFA training methods, interact with lecturers, integrate practical and theoretical methods, explore the concepts of research and artistic production and best practices related to design.
WHAT IS THE PURPOSE OF THE FOUNDATION YEAR?
> To provide international students with less than 12 years of schooling with 60 additional CFA necessary to enroll in the Italian University system.
> To introduce students to the cultural, design, history and art-related subjects and to the educational methodologies of the Italian Higher Education system.
The Foundation Year enables participants to build the foundations to undertake any Bachelor of Arts program. In this context, students can put themselves to the test, improve their language knowledge, get to know a National academic excellence and create professional relationships with the lecturers. Five different subjects are provided: Italian language and culture, writing workshop, history of art, design and Italian style, specific course in photography, video, art and design, a final test and a CILS certification.
RUFA Foundation Year is carried out in Italian for the linguistic-cultural modules and in English for the artistic-related modules. To be admitted, students must hold a B1 / B2 English language knowledge certificate. As far as the knowledge of the Italian language is concerned, enrollment is open to all students, regardless of their level of knowledge of the language, However, possessing a B1 level of Italian is recommended.
GENERAL INFORMATION
Period: from January 2021 to June/July 2021
Language: Italian and English
Language Requirements:
> B1/B2 English
> preferably level B1 of Italian
Enrolment deadline: 18th January 2020
Cost: €6,500.00*
Degree issued: Certificate of Participation + CILS Certification
*The cost includes:
– registration fee
– attendance and final exam fee
– CILS certification
– RUFA card (conventions with cinemas, theatres, gyms and educational material)
– final certificate