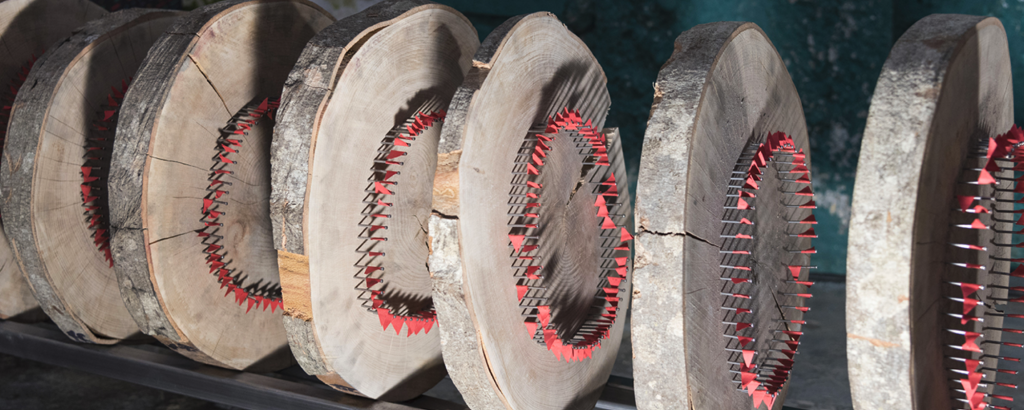 Before entering the job market you will gain an in-depth knowledge of contemporary plastic arts. Contemporary and classical studies, the analyses of aesthetic principles, the search for a perfect balance between form and substance: these are the key elements of the course and the first step towards the future of a sculptor.
The art of making solid objects. Sculpture comes from combining plasticity with technique. It is an art linked to space and the tangible expression of the sculptor's vision of the world. Contemporary and classical studies, analysis of aesthetic canons, research into the fine balance between form and substance: these are the technical and theoretical pillars of the course which supports students in their first step towards a future as contemporary artists. RUFA Sculpture and installations graduates enter the job market with a thorough knowledge of plastic arts, performances, installations. They can also play a key role in the creation of exhibition spaces or in upgrading public spaces in the urban design sector. Working with traditional as well as new materials and improving the quality of spaces are the natural outcomes for RUFA Sculpture and installations graduates. Thanks to their education graduates are also suited for interesting job opportunities in the more conceptual areas of the profession such as curating exhibitions and art catalogues. The subjects studied at RUFA are part of an all-round education that focuses on figurative and plastic aspects, within a study plan that also includes art history, graphic design, drawing, photography, and audiovisual techniques. Together they form a complete and highly specialised professional.
Admission to the free Course:
Admission to the Bachelor of Arts in Sculpture is subject to the possession of requirements recognized by means of an admission test. Applicants holding a high school diploma in arts can matriculate directly without taking the admission test.
Admission tests include:
a) MULTIPLE CHOICE TEST: logical aptitude and general knowledge question (the test is 50 minutes long). DSA candidates are given 30% more time for the test, lasting 65 minutes
b) ARTISTIC TESTS: freestyle drawing and sketching (the test is 6 hours long)
c) ORAL TEST: motivational interview with the possible presentation of a portfolio
Students are required to submit a certificate that demonstrates their knowledge of the English language (B2 level).