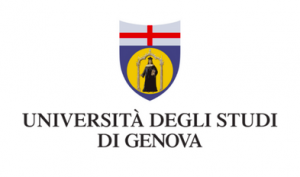 Master Degree Course in Robotics engineering
Robotics Engineering is a study programme associated with the Erasmus+ project European Master on Advanced Robotics Plus (EMARO+). EMARO+ has been funded three times by the European Commission, which represents a unique case in Europe. Robotics Engineering is considered a high-quality, best-practice, demanding study programme organised in full compliance with EMARO+. It is organised in two phases: the first year is dedicated to strengthening the basic engineering background and the integration of heterogeneous skills, whereas the second year is dedicated to the acquisition of advanced, robotics-related knowledge, and to an extended, important, thesis work.
Robotics Engineering is aimed at Italian and foreign students who want to get an interdisciplinary, solid, and varied level or preparation in robotics. Afterwards, students will be well-prepared for professional work as well as a research career. Such preparation is related to:
Mathematical basics (modelling, simulation, optimization)
Perception (proprioception, artificial vision, artificial touch, auditory signals)
Knowledge representation and reasoning (logic- and probability-based formalisms, machine learning, planning, architectures)
Action (embedded systems, control, interaction)
The organization of the study programme according to renowned international standards increases the chances of getting the diploma in strictly two years.
All teaching- and lab-related activities are in English. In fact, all teaching activities are accompanied by project- and lab-based classes, which contributes to a great extent to various student skills, included those soft skillsrelated to team working, activity presentation, and discussion. In the second year, the programme deepens robotics-peculiar aspects in three relevant fields at national and international levels:
Industrial and service robotics, as well as mechatronics
Autonomous robots and artificial intelligence
Human-robot interaction
Duration: 2 Years
Credits: 120CFU
Admission: Free access
Location: Genova
Teaching language: English
Teaching mode: Lectures
Taxes and fees: From 0 to 3000 euros per year (depending upon your family income). 
International partnerships: Student exchange