Master Degree in Internet and multimedia engineering

University of Genoa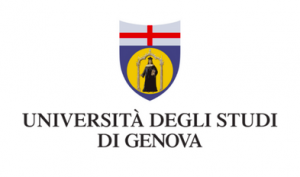 Master Degree Course in Internet and multimedia engineering
The Master Program in Internet and Multimedia Engineering provides advanced education on signal, image, and video processing, networking and telematics, mobile and fixed communications systems and applied electromagnetics.
We build high-level ICT professionals in Internet, Multimedia, and Telecommunications Engineering, with vision and knowledge on current technology evolution, ready to face the challenges of Internet-of-Things, Big Data, Smart Systems, Machine Learning and 5th Generation Mobile Networks (5G) era.
Our program has a strong characterization toward Internet engineering on one side, and toward signal processing and multimedia systems, either networked or stand-alone, on the other. Students learn how to address the design, management, and operation of distributed communication and processing architectures and multimedia applications, in mobility and over heterogeneous networks, with different levels of smartness and interactivity.
Duration: 2 Years
Credits: 120CFU
Admission: Free access
Location: Genova
Teaching language: English
Teaching mode: Lectures
Taxes and fees: From 0 to 3000 euros per year (depending upon your family income). 
International partnerships: Student exchange