Master Degree in Financial Markets and Brokerage

University of Macerata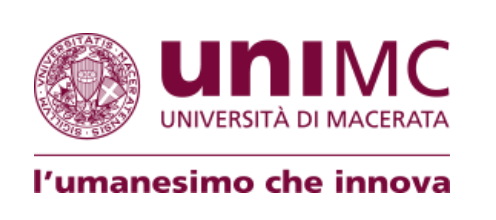 International Finance and Economics is entirely provided in English thus attracting international students who, in turn, help create an open and international learning environment. Students gain a specialist understanding of business administration and management with reference to concerns projected internationally or to supernational corporations.
CAREER OPPORTUNITIES
Participants may pursue a career in: financial and business administration in the international context; country management; banks, insurance companies, brokerage and the saving market; consulting; public administration.
Curriculum in International Finance and Economics of Master degree course in Markets and financial intermediaries(Mercati ed intermediari finanziari) – LM 77 aims to develop advanced theoretical and practical competences that will allow graduate students to work in a wide range of international contexts. The course of study includes, among others, the following topics: International economics, International Marketing, International financial, markets, International investment management, Capital budgeting and financial management, International trade legislation, Quantitative methods for economics and finance.
All classes will be taught in English. Adequate language skills are required.
Introductory English language classes will be offered in order to ensure a proper class participation. Classes will be integrated with Guest Speaker Lectures and Seminars so as to combine theoretical and operational competences. International internship is mandatory. In that respect, the Master Course will provide a list of selected corporate partners.
The Master Course provides a wide range of employment opportunities:
Banks & Financial Intermediaries
Asset Management Companies
Insurance Companies
Consulting & Auditing Companies
Export Oriented & International Companies
International Trade Agencies
Central Banks
International Organizations
Universities
Research Centers
In Italy, to be eligible for bachelor's level studies, you must hold a secondary school qualification issued after a minimum of 12 years of schooling; for master's level studies, you must hold a secondary school qualification and a bachelor's degree issued after a minimum 15 years of schooling (at least 3 of which are at academic level).
ADMISSION PROCEDURE
ONLINE PRE-ADMISSION APPLICATION
If you hold an International Diploma and are applying for a bachelor's or master's degree programme at UNIMC, you can follow an online pre-evaluation procedure.
For detailed information about the admission deadlines and requirements for students with an international diploma, you can visit the dedicated webpage.
PRE-ENROLMENT THROUGH THE ITALIAN CONSULATE / EMBASSY
Non-EU citizens living outside of Italy must pre-enrol at an Italian Embassy or Consulate in their countries of origin or residence before the prescribed deadline set each year by the Italian Ministry of Education and Research – generally between March and July.
ENROLMENT
FROM JULY 15TH TO OCTOBER 31ST
To complete your enrolment, you must return the application form to the Student Administration Office of the respective Department, by enclosing:
• Your duly signed online application form;
• A copy, front and back, of your valid I.D.;
• Two passport-size photographs;
• For non-EU citizens: a copy of a valid residence permit or an application receipt
for such permit;
• A copy of your Tax Code Number;
• A copy of the receipt confirming you have paid the first instalment of your tuition fees;
• Any other necessary documents.
TUITION FEES
The maximum fees for a full-time enrolment in the bachelor's and master's programmes
is approximately € 1560,00 which include
€ 140,00 regional tax for the right to study and the € 16,00 for the tax stamp.
Tuition fees are to be paid in 4 instalments.
1st instalment deadline (€ 156,00) is October 31. 2nd instalment deadline is January 31.
3rd instalment deadline is March 31.
4th instalment deadline is May 31.