Master Degree in Engineering technology for strategy and security – Strategos

University of Genoa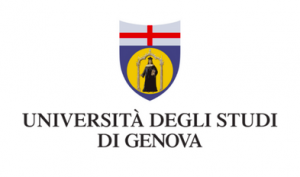 Master Degree Course in Engineering technology for strategy and security – Strategos
STRATEGOS, the International Master Program in Engineering Technology for Strategy and Security (MSC in Engineering/Laurea Magistrale), is the new initiative on Strategic Engineering of Genoa University, established 1471 AD and ranked 1st in Italy within Engineering Area by major ranking system. STRATEGOS promotes quantitative modeling to support decisions by developing a new generation of Engineers able to deal with Strategic Thinking and to support Decision Makers by mastering advance modeling, simulation as well as other enabling technological and scientific areas.
The operational lifecycle of innovative systems are usually quite long and rich of uncertainties and strongly affected by many variables as well as by future scenarios, so a proper approach in modeling and analyzing quantitatively these elements is fundamental for the final success.
Understanding these issues is really fundamental and it is necessary to prepare engineers and scientists able to create models for supporting Decision Makers. Despite this importance, up to now, these strategic aspects are frequently roughly addressed by traditional approaches and educational practices: often just qualitative approaches or simplified static analysis methodologies are proposed.
STRATEGOS relies on foundations on ICT and M&S education, Strategic Modeling, Decision Support, Scenario Analysis and Economy, providing the deep scientific and business knowledge as well as the technical engineering skills needed in this sector.
Duration: 2 Years
Credits: 120CFU
Admission: Free access
Location: Genova
Teaching language: English
Teaching mode: Lectures
Taxes and fees: From 0 to 3000 euros per year (depending upon your family income). 
International partnerships: Student exchange