Bachelor Degree in International, European and Comparative Legal Studies

University of Macerata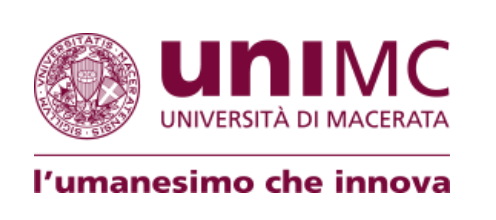 The Department of Law of the University of Macerata is offering a new bachelor's degree in Legal Studies, entirely taught in English, and focused specifically on International, European, and Comparative topics: the IECoLS Course.
If you are interested in widening your horizons, with IECoLS you'll be able to learn Law, improve your English, expand your knowledge, and engage in international experiences that will be of the utmost importance for your future career. Situated in Macerata, a small medieval Italian town, the university city-campus offers a cosy and friendly environment at one of the oldest and best-reputed universities in Italy. The university's Department of Law was recently listed as being one of the 15 Departments of Excellence in the Country by the Italian Ministry of Higher Education
IECoLS will allow you to:
get comprehensive legal training under the theoretical profile
 strengthened by the opportunity of internships and traineeships in Italy and abroad
when you graduate you will have the possibility to enter the job market with the advantage of a strong and unique internationally focused educational background
or continue your studies, specialising with a Master's Degree in Italy or abroad.
All of this, alongside the quality education guaranteed by one of the best reputed Italian universities, where teaching strongly focused on each student's needs, and modules and seminars are committed to delivering, besides the key features of Italian Law, the principles of each subject. In this way, we aim at educating young lawyers who will be able to successfully address the challenges of entering any new legal environment, not only the ones where they carried out their studies. In addition, due to the close relationship of the University of Macerata with China, the LLB IECoLS offers teaching activities which focus specifically on Chinese Law and Economy.
In Italy, to be eligible for bachelor's level studies, you must hold a secondary school qualification issued after a minimum of 12 years of schooling; for master's level studies, you must hold a secondary school qualification and a bachelor's degree issued after a minimum 15 years of schooling (at least 3 of which are at academic level).
ADMISSION PROCEDURE
ONLINE PRE-ADMISSION APPLICATION
If you hold an International Diploma and are applying for a bachelor's or master's degree programme at UNIMC, you can follow an online pre-evaluation procedure.
For detailed information about the admission deadlines and requirements for students with an international diploma, you can visit the dedicated webpage.
PRE-ENROLMENT THROUGH THE ITALIAN CONSULATE / EMBASSY
Non-EU citizens living outside of Italy must pre-enrol at an Italian Embassy or Consulate in their countries of origin or residence before the prescribed deadline set each year by the Italian Ministry of Education and Research – generally between March and July.
ENROLMENT
FROM JULY 15TH TO OCTOBER 31ST
To complete your enrolment, you must return the application form to the Student Administration Office of the respective Department, by enclosing:
• Your duly signed online application form;
• A copy, front and back, of your valid I.D.;
• Two passport-size photographs;
• For non-EU citizens: a copy of a valid residence permit or an application receipt
for such permit;
• A copy of your Tax Code Number;
• A copy of the receipt confirming you have paid the first instalment of your tuition fees;
• Any other necessary documents.
TUITION FEES
The maximum fees for a full-time enrolment in the bachelor's and master's programmes
is approximately € 1560,00 which include
€ 140,00 regional tax for the right to study and the € 16,00 for the tax stamp.
Tuition fees are to be paid in 4 instalments.
1st instalment deadline (€ 156,00) is October 31. 2nd instalment deadline is January 31.
3rd instalment deadline is March 31.
4th instalment deadline is May 31.